Dur Hospitality Bolsters Leading Role in Global Tourism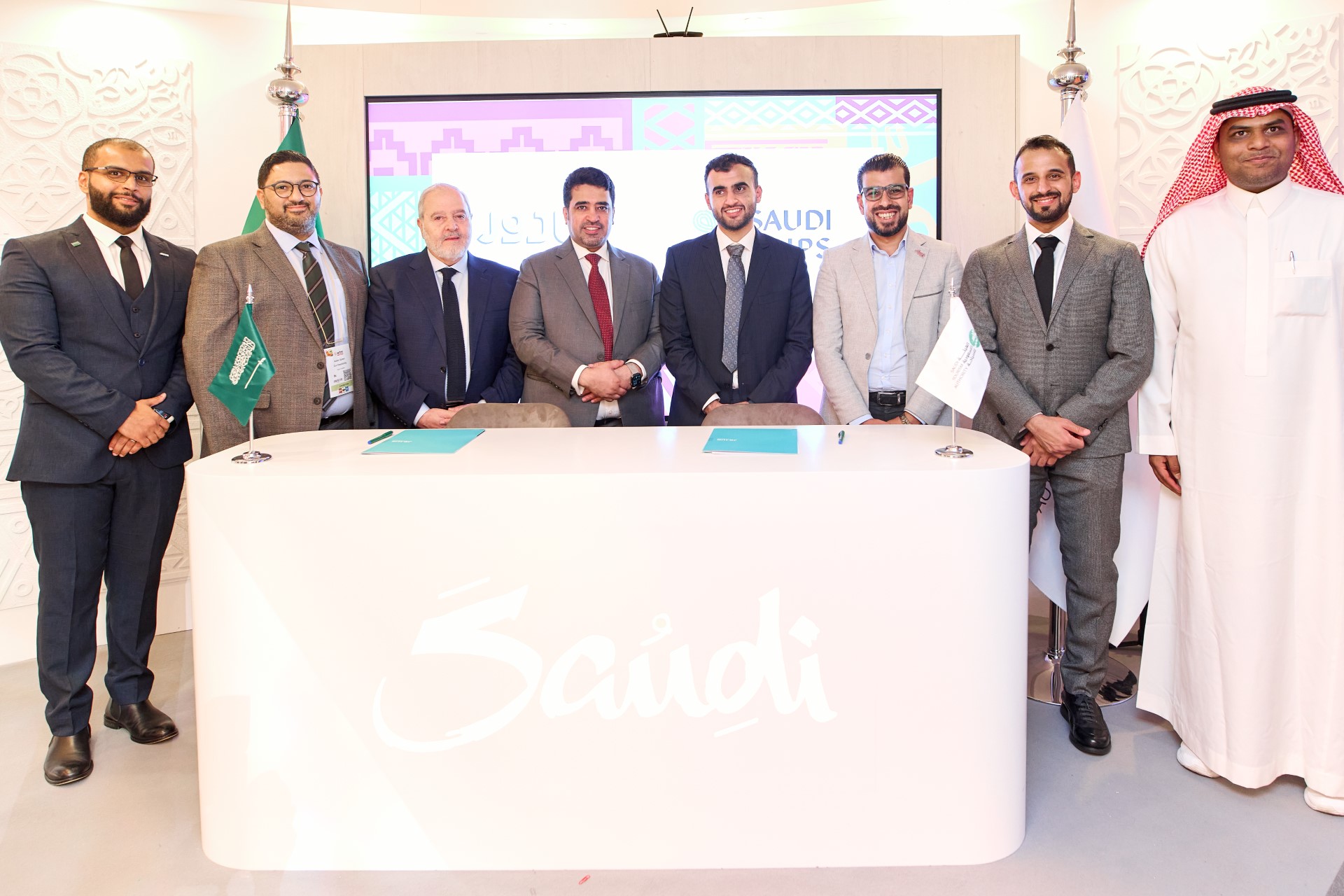 Signs Three Strategic Agreements at London World Travel Market 2023
Dur Hospitality, the leading hospitality company in Saudi Arabia, announced the signing of three groundbreaking agreements during the World Travel Market (WTM) London 2023, showcasing its commitment to expanding its global reach and enhancing guest experiences. The agreements with Travel Destinations Solutions (TDS), iOL Escapes ™, and Saudi Trips by Al Matar Travel Group, will enhance the international presence of Dur Hospitality hotels while providing exclusive benefits to its guests, reinforcing the company's dedication to excellence in the hospitality sector and contributing to the Kingdom's progress as a global tourism hub, in line with Saudi Vision 2030.
By strategically aligning with globally renowned entities, Dur guarantees the provision of innovative and exceptional solutions precisely tailored to meet diverse guest needs and expands its global partnerships. As the leading company shaping exceptional hospitality experiences within Saudi Arabia, Dur Hospitality plays a pivotal role in the Kingdom's emergence as a world-leading tourism destination, aspiring to be the first choice in accommodation.
Dur Hospitality's strategic partnership with TDS is set to establish the hospitality group as the preferred choice for international partners across various markets and networks, amplifying Dur's presence within the extensive global business-to-business (B2B) market, a substantial visitor segment in the Kingdom. Furthermore, Dur properties will receive dedicated promotion through TDS offices situated in Riyadh, Jeddah, Dubai, Cairo, Jakarta, Istanbul, Casablanca, London, and San Paolo, fostering a positive impact on the company's direct sales, and fueling expansion and growth opportunities within international travel markets.
In partnership with Saudi Trips by Al Matar Travel Group, Dur Hospitality aims to deliver distinctive tourist excursion offerings. Dur's hotels will collaborate with Saudi Trips to offer discounted packages, alongside providing a seamless local booking service in addition to a 'Leisure Experiences Concierge' service. Guests will receive information and maps of the local sites, and daily on-site events showcasing local attractions will be organized, with increased staff involvement to ensure a memorable guest experience.
In collaboration with iOL Escapes™, a prominent MasterCard partner in the region, MasterCard holders staying at Dur Hospitality hotels will enjoy exclusive benefits accessible through the "Priceless Hotels" website, powered by the iOL Escapes platform. These benefits include up to a 20% discount on direct bookings, a complimentary airport shuttle service, late check-out, room upgrades, breakfast, and access to the Dur Rewards loyalty program. Additionally, special Hajj and Umrah packages with enhanced services will be available.
These landmark agreements come at a time when the Kingdom of Saudi Arabia is experiencing unprecedented growth in the tourism industry. During the first quarter of 2023, Saudi Arabia witnessed a remarkable 64% growth in the number of international visitors compared to the same period in 2019, achieving the second-highest growth rate among global tourism destinations. These collaborations will position Dur Hospitality at the forefront of this exciting era, ready to welcome and delight visitors from around the world.