Huawei holds latest Saudi IP Club showcasing its most advanced Network products and solutions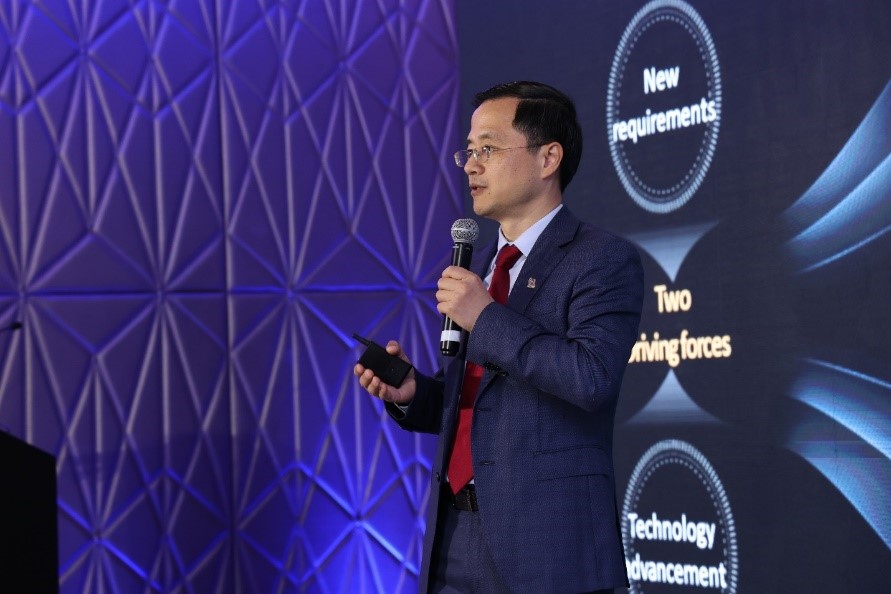 – Riyadh
Huawei held its latest IP Club Saudi Arabia in Riyadh, showcasing its most advanced network products and solutions. The new products offer simplified network solutions in four domains that help enterprises build a solid network foundation. Further, the solutions will help nurture a sustainable, open and intelligent world. Meanwhile, Huawei was recently named a Leader in the 2022 Gartner® Magic Quadrant™ for Enterprise Wired and Wireless LAN Infrastructure, the only non-North American vendor in the Leaders Quadrant.
Aiming to provide the ultimate user experience for digital office, production, and transformation, Huawei launched 10 flagship products, including the new enterprise core switch CloudEngine S16700, CloudEngine 16800-X series——the first data center switch with diversified computing power, and AirEngine 8771-X1T, the industry's first enterprise-class Wi-Fi 7 AP. The company has also upgraded the cloud campus network CloudCampus 3.0 and the Easy CloudFabric data center network solution to take the lead to achieve L3.5+ autonomous driving.
Tang Xinbing, CTO of Huawei IP Product Line
Tang Xinbing, Huawei IP Product Line CTO, said, "Every day, thousands of customers rely on Huawei network solutions to drive digital transformation, attain operational excellence and transform the customer experience. This is especially true for Saudi Arabia, where digital transformation is at the heart of the Kingdom's economic transformation agenda. Huawei will continue our never-stop innovation, bringing better user experience and improving network O&M efficiency and unleashing the computing potential, to help our customers accelerate digital transformation."
Meanwhile, Huawei is planning to increase its investments in the SME market to help its partners achieve business success. To do so, the company is supporting them as they systematize capabilities in R&D, marketing, sales, supply, and services.
Under the theme of "Simplified Networks, Building a Digital Foundation for the Ultimate Experience" the Huawei IP Club aims to build an open, free, friendly thought-sharing platform for IP technical supervisors, engineers, industry analysts, and key opinion leaders. Through IP Club small circle activities, Huawei experts guided customers through the numerous benefits of the latest network solutions.