Jawwy TV Welcomes Spring with Fresh Releases    Exclusive series and dozens of partner titles available this March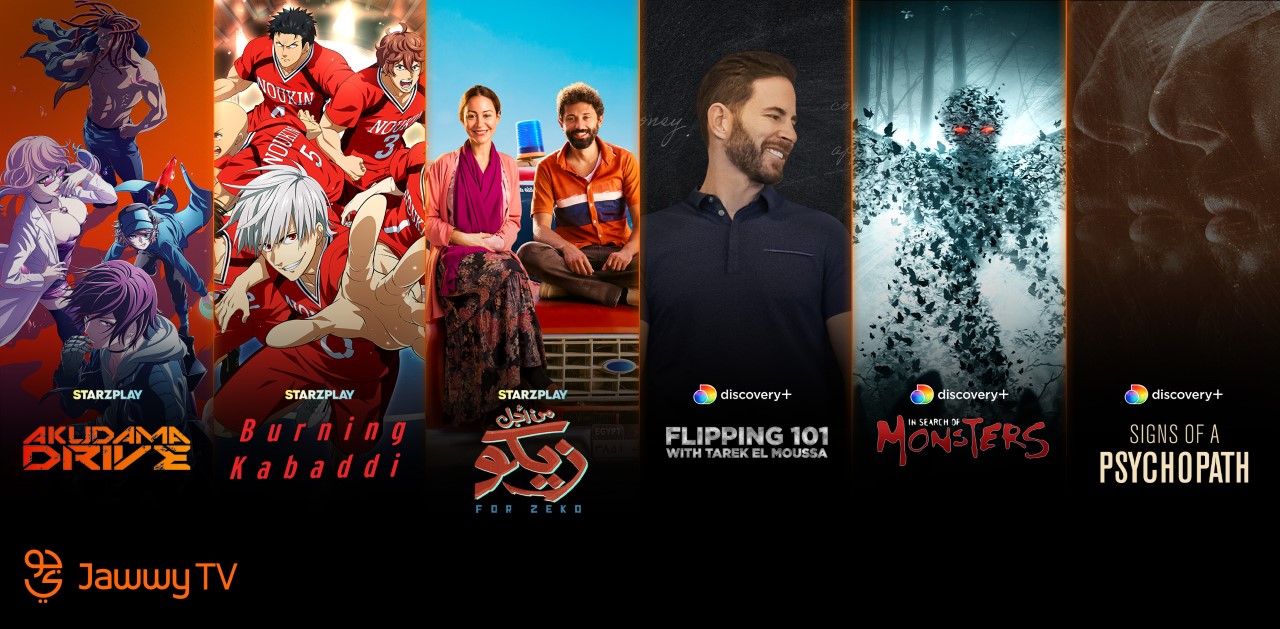 Jawwy TV is promising viewers an exciting entertainment lineup this spring with a colorful bouquet of new titles to pick from.
In partnership with STARZPLAY, Jawwy TV is offering MENA viewers the most sought-after series and movies. Viewers can catch the first seasons of Akudama Drive, Burning Kabaddi, How A Realist Hero Rebuilt the Kingdom, Phantom of The Idol, and the first two seasons of Promised Neverland. The lineup also includes the second seasons of Yellow Jackets, Emmy-awards winning series FBI INTERNATIONAL, GHOSTS, NCIS HAWAI and Your Honor, and the third seasons of WALKER, Power Book II: Ghosts, and the Arabic series Al Daheeh.
Also, from STARZPLAY, the viewers will enjoy a list of enticing Arabic and Western movies of all genres. The Arabic movie Mn Ajl Zico tells the story of a dysfunctional family that regains hope after their child wins a chance to compete in a nationwide contest for the smartest kid. Movie titles also include Dragon Ball Z: Resurrection F, Gintama (Parts 1, 2 and 3), Looking for Magical DoReMi, Maquia: When the Promised Flower Blooms, Weathering with You, Blackout, The Visitors, No Man of God, Inheritance, Night Hunter, and two Full-metal Alchemist movies, Conqueror of Shamballa and The Sacred Star of Milos.
From discovery+, Jawwy TV is streaming the brand new 2023 docuseries The Flipping El Moussas, a documentary that follows the couple Tarek El Moussa and Heather Rae Young during their personal and professional journey as newlyweds and real estate experts. In Search of Monsters will take viewers on a thrilling hunt for the truth about infamous monsters and their origins. And with Signs of a Psychopath, viewers are in for a bone-chilling quest revisiting the most dangerous killers in modern history to see which psychopathic traits they exhibited. discovery+ offerings also include Death by Fame and the third season of Ed Stafford: First Man Out.
Every month, Jawwy TV curates a select lineup of the best movies and TV shows for its viewers to enjoy anywhere and on any device. Offering a deep library of video-on-demand titles and live channels, Jawwy TV ensures a quality viewing experience supported by the latest streaming technologies, including hyper-personalized content recommendations.