A pop-up store like no other: Customers to capture Dubai Mall under a new light with Samsung's Galaxy S22 series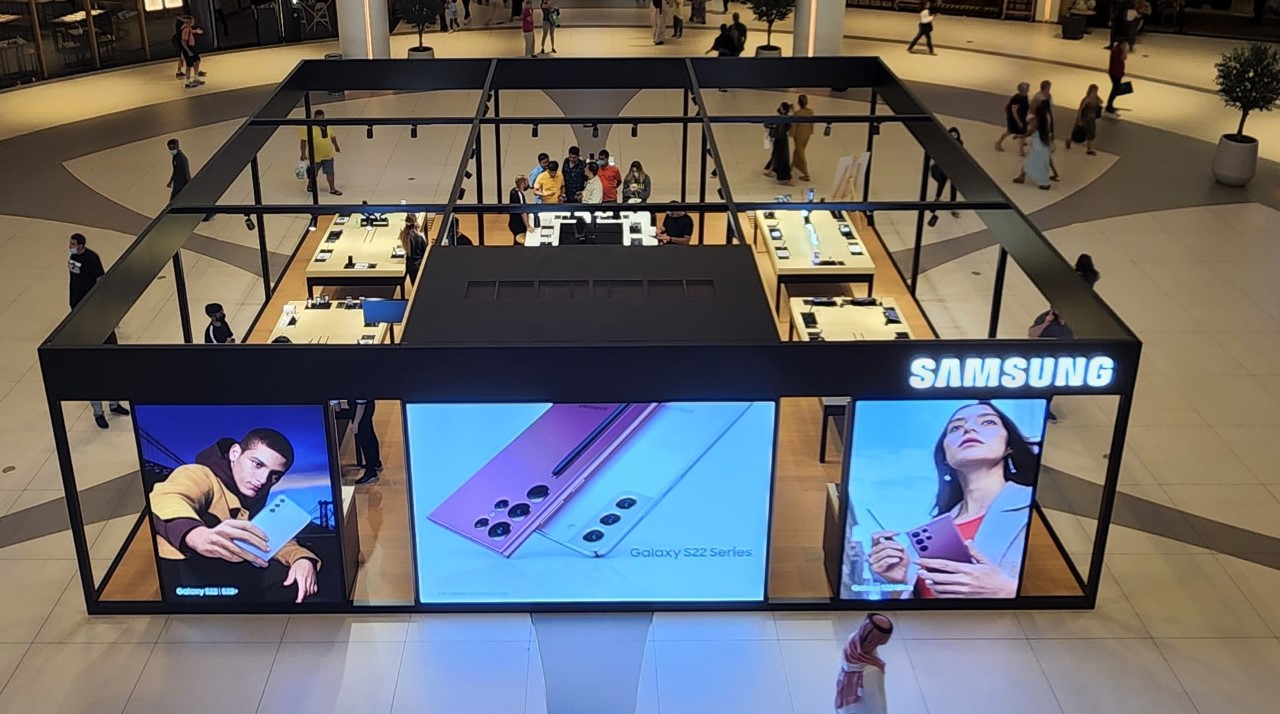 Samsung Gulf Electronics is proud to announce the Galaxy S22 series is taking centre stage at Dubai Mall, Star Atrium with Samsung's pop-up store until May 19th. Exclusive activities are organized throughout, offering customers the chance to learn, test and discover the series' unique Nightography features with workshops, and a photography competition open to everyone.
Osman Albora, Head of Mobile Experience Division, Samsung Gulf Electronics said: "We pride ourselves at Samsung on being a voice of innovation, and that includes enhancing experiences for our customers. Dubai Mall is an iconic landmark and experiencing it with Nightography features is a unique opportunity for anyone desiring to witness Dubai's world-famous Downtown area under a new light. I look forward to seeing everyone at our pop-up store and wish a warm welcome to all in anticipation to the creative spree that will soon unravel."
Samsung's pop-up store offers customers the chance to experience Nightography in the dark in a specially designed room. S pen specialists is also present, taking photos of customers and adding charm using the Galaxy S22 Ultra's S pen and the opportunity to enter a competition for the best photo submission. Throughout, customers will also be able to dive into the Nightography features using the Galaxy S22 Ultra in workshops for the best tips and tricks.
Under the theme 'The Night Presents', every day at 7:00 pm a Galaxy master will give a presentation on Nightography and showcase editing tools, including angles and framing tips next to a photo walk learning session for all interested participants.
And for the most adventurous, a dedicated Nightography competition is inviting customers to borrow the Galaxy S22 Ultra directly from the pop-up store for one hour at night time and take photos around the iconic areas of Dubai Mall and its surroundings. Customers will be given a chance to choose one photo to submit by sharing it with the Galaxy team at the stand. Upon selection, 3 winners will be announced by May 20th and win a Galaxy S22 device.