Jadwa Investment exits UEMedical through sale to Mubadala Health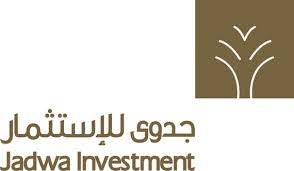 Jadwa Investment, a leading investment management and advisory firm in the Middle East, announced today the completion of a landmark divestment for Jadwa Healthcare Opportunities Fund 2. The private equity fund achieved its full exit through the sale of its stake in United Eastern Medical Services (UEMedical) to Mubadala Health, the integrated health network and wholly owned subsidiary of Mubadala Investment Company (a sovereign wealth fund of the United Arab Emirates).
Jadwa acquired UEMedical in 2016 following an extensive assessment that revealed high growth potential for specialized health services in the United Arab Emirates and Saudi Arabia, particularly in women and children's care. Over a five-year holding period, Jadwa and UEMedical worked closely together to expand the company's operations in the UAE, enter the Saudi Arabian healthcare market, and expand its KSA operations. The sale marks Jadwa's sixth private equity exit and brings the firm's aggregate private equity distributions to clients to over SAR 5.3 billion.
Tariq Al-Sudairy, Managing Director and CEO of Jadwa Investment, commented: "Our investment in UEMedical is a testament to our value creation model. Through a combination of organic growth initiatives and acquisitions, we helped the company to establish a regional footprint, realizing a key component of our investment thesis in 2016. We are now pleased to translate these achievements into attractive investment returns for our clients. We wish Mubadala Health and UEMedical management further success in capturing the company's next phase of growth."
Saad Al-Saif, Jadwa's Head of Private Equity and Investment Banking, said: "The sale of UEMedical represents another key milestone for Jadwa's private equity practice as it is our sixth private equity exit and our second in the healthcare sector. Our investment in UEMedical also reflects the significant value that can be unlocked from focusing on attractive pockets of healthcare specialization across the GCC. We are proud to have worked alongside the capable management of UEMedical to achieve significant growth while creating value for our clients."
Hasan Jasem Al Nowais, Chief Executive Officer of Mubadala Health, commented: "UEMedical has been a leader in multiple specialties in the UAE, including women's care, pediatrics and fertility, with a strong presence in the Kingdom of Saudi Arabia. We are delighted to add UEMedical's services to Mubadala Health's expansive offering to our patients. It certainly aligns with our growth strategy and solidifies our position as a leading and integral healthcare provider in the region, and we look forward to building on the achievements of UEMedical and Jadwa Investment as we embark on the next phase of growth for Mubadala Health, and the wider regional healthcare landscape."
Headquartered in the United Arab Emirates, UEMedical owns and operates an integrated network of world-class hospitals and specialized health centers in the UAE and Saudi Arabia, including the leading Danat Al Emarat Hospital for Women & Children; HealthPlus Network of Specialty Centers; HealthPlus Fertility, the largest IVF provider in the region; Moorfields Eye Hospital Abu Dhabi; and a stake in Al Meswak Dental Clinics Group. UEMedical is renowned for its comprehensive specialty services in obstetrics and gynecology, neonatology, fertility, diabetes and endocrinology, ophthalmology, surgery, dentistry, and dermatology.
Over the past five years, UEMedical has more than doubled the size of its operations by expanding its specialized women and children hospital in Abu Dhabi and widening its network of specialized outpatient clinics across the UAE. In Saudi Arabia, UEMedical has established and acquired premium fertility centers in Riyadh and Jeddah, and has acquired a significant minority stake in Almeswak Dental Clinics Company, the largest chain of dental clinics in the Kingdom.